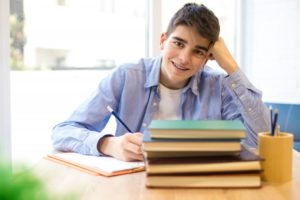 You probably want to consider the cost of orthodontic treatment before you commit to it. Since every case is unique, it's impossible to provide an accurate cost estimate until you visit an orthodontist for an exam. It's worth noting that multiple factors can influence the overall price of your treatment. Read on to learn from your orthodontist in Plano which elements come into play.
Initial Consultation
The first step on your journey towards a new and improved smile is a consultation with your orthodontist. During this appointment, they'll perform a thorough oral examination to assess the severity of your orthodontic issues. They'll also provide you with a detailed overview of your recommended treatment plan and explain the expected costs.
Type of Braces
Did you know that there are many different types of braces you can choose from? The two most common options are traditional metal braces and Invisalign. Consider how each solution affects the overall cost of braces:
Traditional Metal Braces – These use metal wires and brackets to move your teeth into properly aligned positions. How much you'll be expected to pay largely depends on the length of your treatment which is determined based on the severity of your dental misalignment.
Invisalign – The key to Invisalign is that it uses a series of clear aligners to gently shift teeth into a straighter position. The convenience and discreetness of the plastic trays make them a popular yet slightly more expensive option.
Complexity Level of Orthodontic Care
As you can imagine, patients with severe orthodontic cases will require at least a year of treatment or more. Meanwhile, those with minor issues may only need about 6-12 months of treatment. Logically speaking, the longer your treatment will take, the more it will likely cost.
How You Pay for Treatment
In some cases, the cost of your orthodontic treatment in Plano will depend on the method you use to pay for it. For example, if your orthodontist offers free financing with a certain amount of money down, it will lower the amount you'll have to pay for braces in general. If they offer a discount on their fee when you pay at the time of treatment, it may be less expensive than paying it all upfront.
Dental Insurance Coverage
The total cost of your orthodontic treatment may also be affected by your dental insurance coverage. Some policies may cover most or even all the expenses. However, others might not include orthodontic treatment or refuse to cover certain types, such as Invisalign.d
Ultimately, the only way to find out the exact cost of your orthodontic treatment is by scheduling a consultation with your orthodontist. They'll answer any questions you have and help you achieve your dream smile without breaking the bank!
About the Author
Dr. Tamara Jones earned her dental doctorate from Texas A&M and went on to complete her master's and Certificate in Orthodontics from The University of Texas at Houston. She is a member of the American Dental Association and a Diamond Status Certified Invisalign Provider (top 1 percent in America). If you are interested in orthodontic treatment, she offers traditional braces, clear ceramic braces, self-ligating braces, Invisalign, and more. Schedule a consultation on her website or call (972) 732-1400.