Invisalign Clear Aligners – Plano, TX
Advanced Orthodontic Appliances
Made Just For You
What if we told you that in order to straighten your teeth, you don't even need braces? Many people believe that this is too good to be true, but the reality is that Invisalign clear aligners in Plano do just that. This treatment utilizes a series of customized aligners that gently and strategically shift your teeth into alignment while correcting bite problems. The end results are phenomenal, and you'll still get to maintain your confidence and appearance throughout the entire treatment. To schedule a consultation and learn more about orthodontic treatment with Invisalign clear aligners in Plano, TX, contact our orthodontic office today!
Why Choose Willow Bend Orthodontics
for Invisalign Clear Aligners?
Customized Orthodontic Treatment For Patients of All Ages
16 Years of Experience Creating Gorgeous Smiles
Dental Insurance Accepted & 0% In-House Financing
How Does Invisalign Work?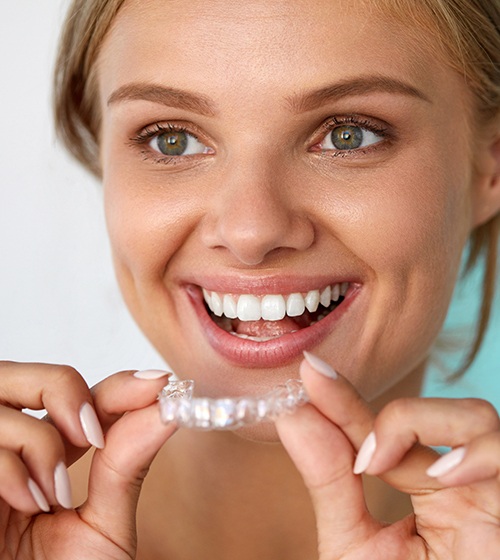 Invisalign utilizes the same basic tools as traditional braces to straighten teeth. Using a strategically determined amount of force, your aligners will place pressure on crowded, gapped, and crooked teeth to help them lay flush with one another. The trays are made from an FDA-approved clear plastic that's comfortable, discreet, and customized to fit your unique dental structure. All you have to do is slide them over your teeth and take them out whenever you eat, drink, brush, and floss. After your treatment is completed, you'll notice amazing results.
The Amazing Benefits of Invisalign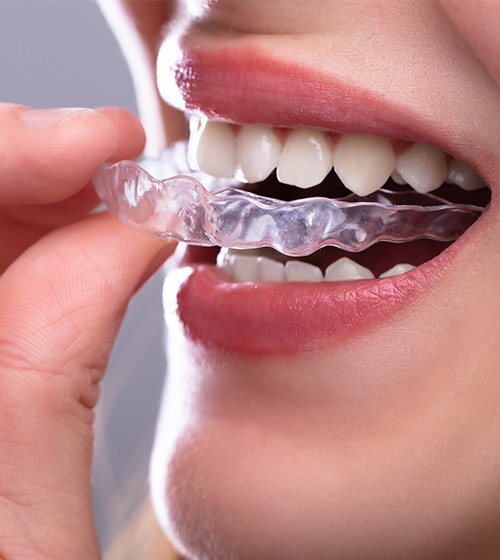 Invisalign in Plano is such a popular option among teens and adults because they offer a variety of unmatched benefits. Some of these include:
Discretion: When someone has braces, it's easy to tell, but Invisalign aligners, are unremarkable because they blend in so well!
Enhanced Comfort: Each set of aligners is made from a smooth plastic instead of metal that can irritate your oral tissues. This means that you won't have to carry orthodontic wax around with you all the time just to stay comfortable!
Convenience: Whenever you want to eat or brush and floss your teeth, all you have to do is remove your trays. This allows you to go about your daily life as you did before you started treatment.
Invisalign TEEN: Making Teens & Parents Smile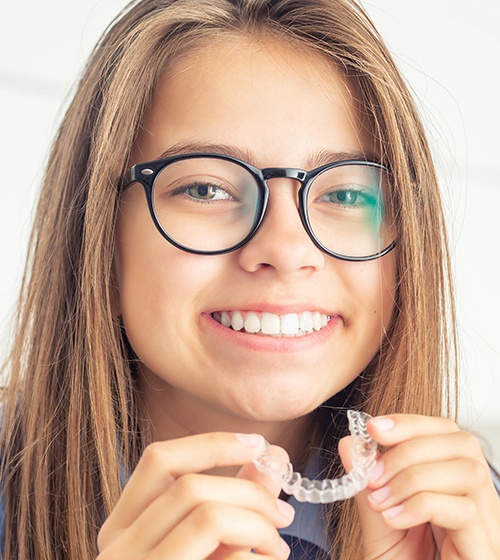 Invisalign TEEN is specially designed to help teenagers straighten their smiles while easily keeping up with their treatment. Between school, sporting events, band, and other academic events, it can be easy to forget to change out your trays. A small indicator dot at the back of each TEEN aligner will gradually fade to let you and your child know if they're on track with their treatment and when to switch out their trays. The treatment also includes free replacement trays in case one every gets lost or broken.
1% Diamond Invisalign Provider
Want the Best? Choose the Best Provider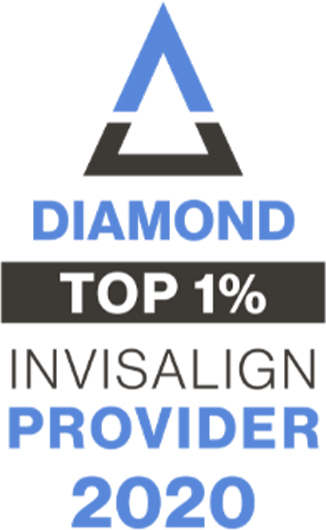 There are many dentists who offer Invisalign services, but they typically only treat about 10 patients per year. Only 1 percent of Invisalign providers achieve Diamond status, which means that they have served more than 800 patients over their career and continue to treat 200 every year. Here at Willow Bend Orthodontics, we're proud to say that Dr. Jones is in the prestigious top 1 percent Diamond providers across the country. Ultimately, this means that you can know long before you actually start treatment that you will love the results and receive the best possible care from some of the most qualified hands in the business.