Braces Treatment Timeline – Plano, TX
How Long Will I
Need to Wear Braces?
When faced with the reality of crooked or misaligned teeth, the only thing you may be able to think about is what it will look like once they are finally straight. While it would be convenient for this type of treatment to take only a few weeks or months, the reality is that there is a process you must go through in order to achieve your desired results. At Willow Bend Orthodontics, Dr. Tamara Jones is an orthodontist who can walk you through the process as well as provide a clear outline of how long you can expect to be wearing your braces. In addition, she will also explain the various factors that can affect your timeline. If you are interested in learning more, contact our office today to schedule a consultation with Dr. Jones.
The Process for Successful Treatment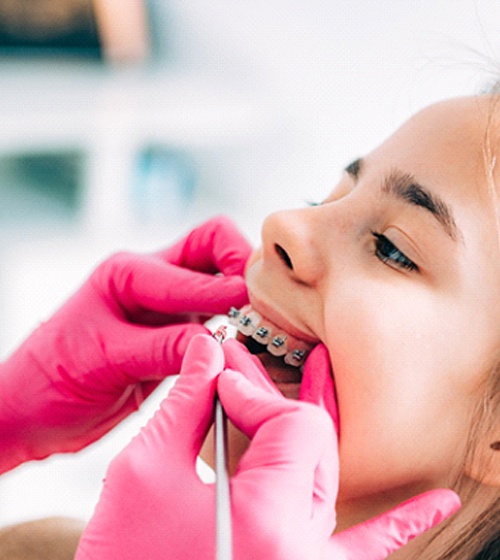 Before you even being orthodontic treatment, it is important that you understand the process and what you can expect. There are steps that must be taken to achieve your desired results, which include:
The initial consultation with Dr. Jones
Preliminary treatments, if necessary, to address problems of tooth decay, gum disease, etc.
Dental images and impressions
The placement of your braces
Follow-up appointments throughout treatment
The removal of your braces
Receiving your retainer
How Your Age Can Determine the Duration of Treatment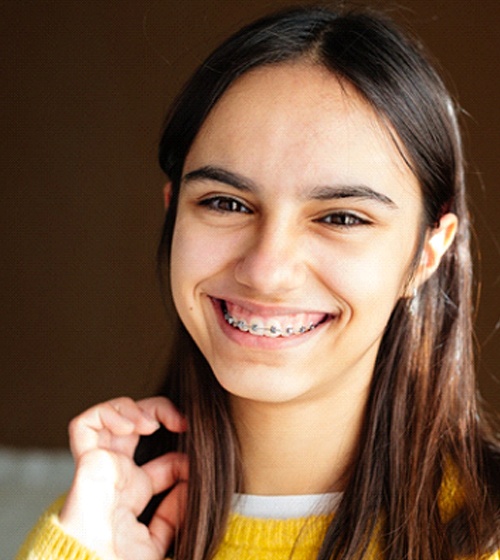 You may be surprised to learn that your age can make a difference in how long you can expect to wear your braces. When you consider how a child or teenager's mouth is still developing, it is easier to understand how it can take less time for these individuals to see noticeable results because their facial structure is not yet solidified like an adult's.
Children between the ages of 7 and 12 can expect to see results much quicker (typically about one year), especially if they received Phase I Orthodontics at an early age, as this tends to minimize the amount of time spent wearing braces later on.
If you or your teenager require braces, you can expect the process to take, on average, 18-24 months; however, this can vary from person to person.
How the Severity of Your Problem Can Impact Your Orthodontic Timeline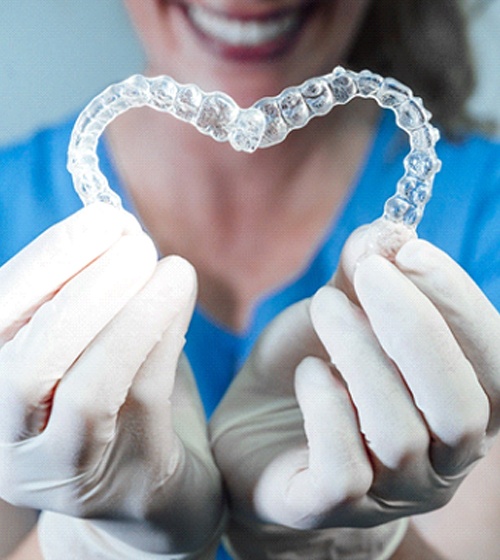 No matter which type of braces you and your orthodontist choose for your smile, you'll still achieve beautiful results. But we would be amiss to say that it doesn't have an impact on the timeline of your treatment. Of course, the severity of your particular problem can be more influential when it comes to determining how long you'll need to wear braces.
Some of the most prominent factors that can dictate the length of your treatment include:
Your alignment – Do you need a minor improvement or more complex treatment to adjust your smile?
Your bite – Is your overbite, underbite, crossbite, or open bite minor or severe? Depending on the answer, your treatment may be longer or shorter based on the type of braces you choose.
How well you comply with your orthodontist's instructions and guidelines for successful treatment and results – Your willingness to pay attention and follow your orthodontist's instructions will keep you on track or delay our treatment.
If you choose traditional or lingual braces to fix your smile, it is common for treatment to take anywhere from 1-3 years. If you prefer clear aligners like Invisalign, it may take only 12-24 months; however, not all patients are considered good candidates for this type of orthodontic treatment.