Which Treatment is Right For Me? – Plano, TX
Different Braces for Different Smiles
At Willow Bend Orthodontics of Plano, Dr. Jones and Dr. Hanson and her team of experts are here to offer a wide array of orthodontic solutions, each designed to straighten and realign smiles and produce life-changing results. No matter the dental problem, we have the right solution for your individual needs. Whether you prefer traditional metal braces, Invisalign® Clear Aligners, clear/ceramic braces, or self-ligating braces, you can trust that our team will listen to your concerns and consider your preferences when creating a customized treatment plan. If you are interested in hearing from satisfied patients and learning more about the different types of braces we offer, contact us to schedule a consultation with Dr. Jones and Dr. Hanson.
Traditional Braces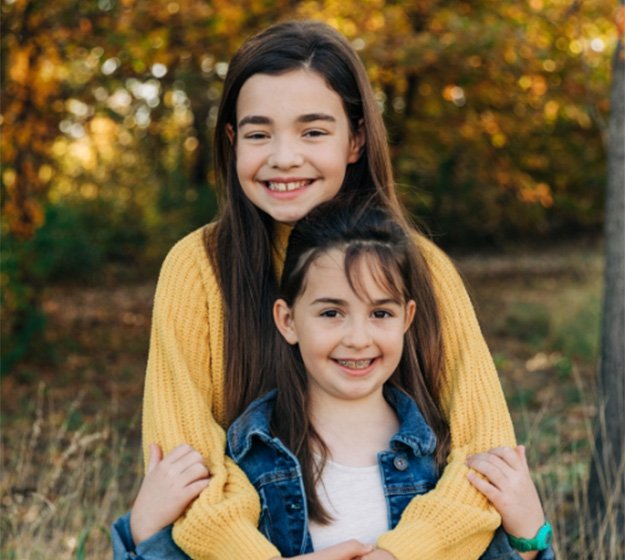 Children, teenagers, and adults can all achieve beautiful smiles with the help of traditional metal braces. Used for decades to straighten crooked teeth and correct various bite alignment issues, this unique system of metal brackets and wires is proven safe and effective when it comes to fixing all types of dental problems, including overcrowding and gapped teeth. Although known for being bulky, the brackets used today are much smaller, allowing for a more enjoyable form of treatment. Your orthodontist will cement each bracket to the front of your teeth and thread an arch wire that is bent according to your specific needs through the brackets.
As you navigate your treatment timeline, you are expected to keep regular follow-up appointments with Dr. Jones and Dr. Hanson to allow for adjusting and tightening of your wire. This will ensure your teeth continue to move toward their new location in your mouth.
For patients who want to jazz up their orthodontic treatment, traditional braces are customizable, allowing for colorful elastics and/or rubber bands, if necessary. It's also possible to inquire about clearer options to help your braces appear more discreet.
Clear/Ceramic Braces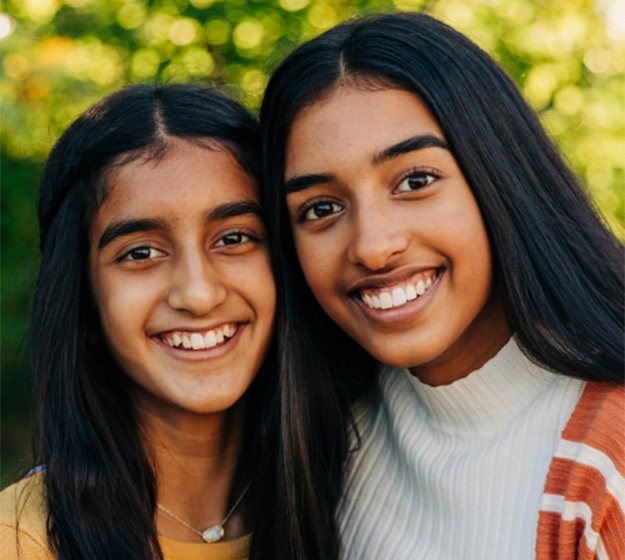 Using the same style and system as traditional braces, the only real difference is that clear/ceramic braces are more subtle. The brackets and wires consist of a clear ceramic material that helps them to be less noticeable when talking to friends, family, or colleagues. These are a great option for busy professionals or self-conscious teens who require a more complex form of orthodontic treatment.
These brackets also tend to lay flat against your teeth, which can make treatment much more enjoyable because of the minimal irritation to your soft oral tissues.
Self-Ligating Braces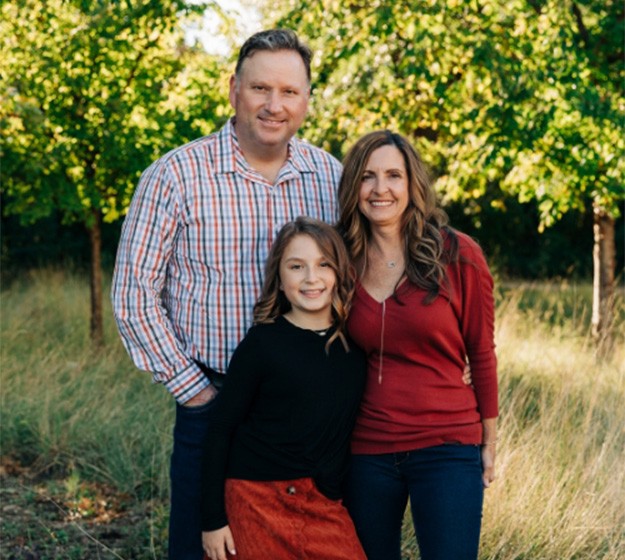 If self-ligating braces don't sound familiar, it's no surprise. Although they are made up of the same metal brackets and wires like traditional braces, they are more rounded in appearance and offer a smoother, less uncomfortable treatment. With this type of orthodontics, elastics are not used but instead, they are secured into place using metal that allows for quicker tooth movement. Not to mention, the follow-up appointments required with these braces take less time because the latch on the bracket makes switching out the old wire with a new one much easier.
Invisalign Clear Aligners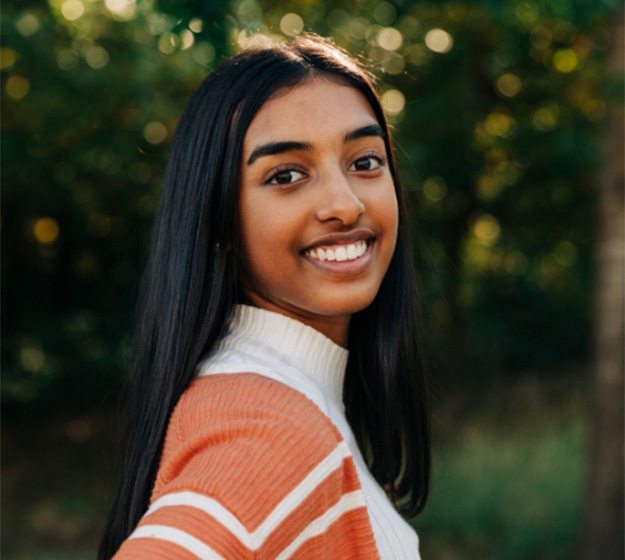 If you are looking to keep your orthodontic treatment hidden, you cannot go wrong with Invisalign. Both older teens and adults can find the most success with this type of treatment because it does require a level of responsibility and commitment. Although not a viable option for all patients, these clear aligners can be great for fixing minor problems of overcrowding, gapped teeth, and minor misalignments.
The trays you receive are customized based on impressions taken of your smile. Providing you with a set of clear aligners, you are expected to wear them for 20-22 hours each day for 1-2 weeks at a time. Based on the recommendation of your orthodontist, you will then be expected to swap out your current set for the next ones in the series. This will ensure your teeth receive the appropriate amount of continuous pressure to keep moving in the right direction.
Follow-up appointments throughout your treatment timeline are short because all Dr. Jones and Dr. Hanson will need to do is check to make sure everything is moving along smoothly. Once you are finished with treatment, your teeth should be in their new location, and you'll be required to wear a retainer to keep your teeth firmly in place.
No matter which method of treatment you choose, you can trust our team at Willow Bend Orthodontics of Plano to help you navigate the financial obligations, filing any necessary paperwork and claims on your behalf as well as discussing financing options if necessary.