Dentofacial Orthopedics – Plano, TX
No Need For Invasive
Bite Correction Surgeries
Dr. Jones is able to do much more than align your teeth at Willow Bend Orthodontics, she's also able to fix the root problems of those issues by addressing the underlying bone that supports those teeth as well. Dentofacial orthopedics allow our team to correct severely misaligned bites without the need for invasive surgeries that have lofty recovery times. In addition to improving the overall function of your smile, we're also able to make the face appear fuller and more symmetrical. To find out more about dentofacial orthopedics in Plano, TX, schedule a free consultation with us today!
Why Choose Willow Bend Orthodontics
for Dentofacial Orthopedics?
Non-Invasive Alternative to Corrective Jaw Surgery
Board-Certified Orthodontist with 16 Years of Experience
Family-Owned &
Operated Orthodontic Office
What is Dentofacial Orthopedics?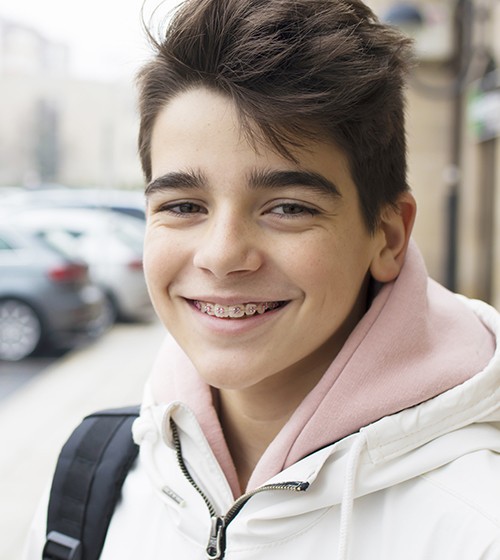 Although the name "dentofacial orthopedics" makes it seem like a complicated process, it's actually simple. If the supporting top and bottom jaw bones aren't in the proper position, the bite will never be aligned. Dentofacial orthopedics addresses this underlying issue by stimulating growth in one of the jawbones so the bite will come together, aligned. This treatment also offers many aesthetic issues as well, such as the pronounced appearance of an overbite or underbite. It's also less invasive and can erase the need for surgical procedures.