Meet Your Orthodontic Team – Plano, TX
Get To Know
Your Friendly Orthodontic Team
When you visit our knowledgeable and experienced team of professionals, you can trust that we'll treat you like family. We genuinely care about each patient that walks through our doors and we love getting to know you. Not only does this help us create high-quality and personalized treatments, but it helps patients, especially younger ones, feel more at-ease while they're in the treatment chair. To learn more about our team members, keep reading!
Victoria, Director of Operations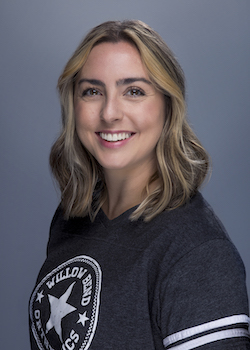 Undergoing Invisalign treatment was actually what sparked Victoria's interest in orthodontics in the first place! Today, she's thrilled to be helping each appointment run smoothly at Willow Bend Orthodontics alongside Dr. Jones, Dr. Hanson, and the rest of the team. She attended Texas A&M University and is a first-generation graduate – gig 'em, Aggies!
At home, Victoria and her husband Tomm have two dogs named Levi and Timber. Outside of working hours, you can typically find her bike riding, hiking, camping, visiting various state and national parks, and simply enjoying the outdoors. She also loves baking at home – she can make a mean chocolate chip cookie – and is currently practicing her embroidery.
America, Registered Dental Assistant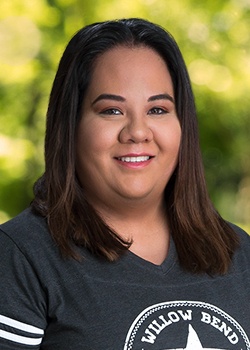 America is a Dallas native who studied at Brookhaven Community College, where she gained her certification in CPR and coronal polishing. She has over a decade of experience in dentistry and loves being able to help create beautiful smiles for patients in need at Willow Bend Orthodontics of Plano. When she's not at work, she loves spending quality time with her parents, sister, niece and nephews, and her dogs, Coco and Susy. Her hobbies include arts and crafts, decorating her home, eating great food, watching movies, and painting.
Mary, Clinical Assistant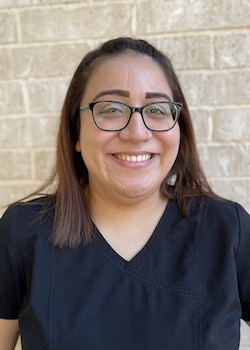 Mary has been working in the dental field for over seven years now, having spent most of her time in the orthodontic field specifically. A Dallas native, she studied at Carrington College. Even after all this time, she still looks forward to seeing our patients smile!
Away from work, Mary loves spending time with her siblings and her dog Lola. Some of her favorite hobbies include reading, doing crossword puzzles, and watching LOTS of shows and movies. She's also passionate about participating in the Race for the Cure marathon each year.
Angela, Scheduling Coordinator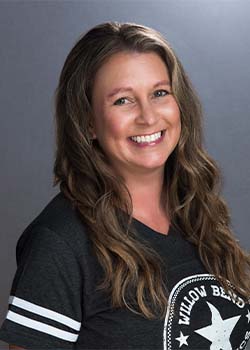 Angela may be relatively new to our team, but she is by no means new to the dental field – she has more than two full decades of experience! Throughout the years, she has handled scheduling, insurance, ordering, marketing, and much more. However, her favorite part is listening to and watching everyone on their smile journey.
In her free time, Angela enjoys spending time with her beautiful daughter, as well as her two pets, Prince and Lilly. Being outdoors, watching movies, and playing games are a few of her other pastimes. Here's something you may not know about her: she's an adrenaline junkie and loves rollercoasters and sky diving!
Lacy, Patient & Scheduling Coordinator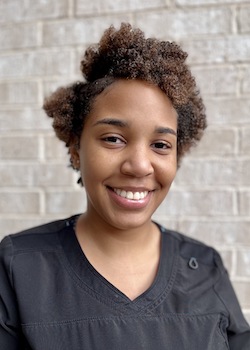 Breanna, Patient & Scheduling Coordinator