Meet Your Orthodontic Team – Plano, TX
Get To Know
Your Friendly Orthodontic Team
When you visit our knowledgeable and experienced team of professionals, you can trust that we'll treat you like family. We genuinely care about each patient that walks through our doors and we love getting to know you. Not only does this help us create high-quality and personalized treatments, but it helps patients, especially younger ones, feel more at-ease while they're in the treatment chair. To learn more about our team members, keep reading!
Debbie, Treatment Coordinator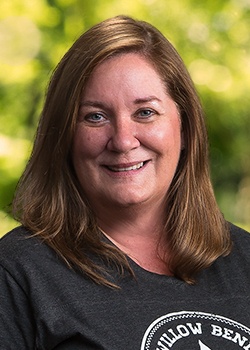 Debbie is from Richardson and graduated from Berkner High School. She then went on to study as a Registered Dental Assistant at Brookhaven College. While there, she also became a licensed property/casualty agent and life, accident, health, and HMO agent. At Willow Bend Orthodontics, you'll likely get to talk to her about your upcoming treatment!
Outside of the orthodontic office, you can find her spending time with her two grown children and grandkids or walking her fur-baby. She loves gardening, cooking, trying new foods, and custom-embroidering and decorating beautiful Christmas stockings.
Missy, Treatment Coordinator/Orthodontic Assistant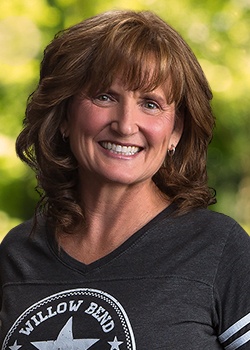 Missy has been working in the dental world for over 25 years so far, and she LOVES getting to be a part of each patient's life as they experience the joy of gaining a happy, confident smile! Originally from Yuma, AZ, she studied at Mesa Community College.
Away from work, Missy has been blessed with a wonderful husband and an amazing son and daughter who are both married. She also has five terrific grandchildren! In her spare time, she enjoys working out, participating in obstacle races, hanging out with loved ones, and doing outdoor activities like hiking, biking, water sports, and frisbee golf. She's also passionate about traveling. She has visited 39 states so far – 27 of them on a Harley.
Catherine, Scheduling & Financial Coordinator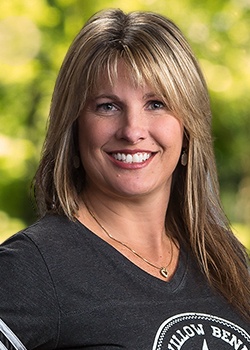 Catherine is from Farmers Branch and attended DCCC. She is a Registered Dental Assistant and has ample expertise in scheduling and finances. On a non-orthodontic-related note, she's also a licensed massage therapist! She has over five years of experience in the dental field and enjoys being apart of making her patients smile at Willow Bend Orthodontics.
Catherine is married and has two children, three cats, and a chinchilla! She is a third generation Texan who loves Gone With the Wind, looking through old photographs, researching her family tree, utilizing her massage license, and blinging out everything.
Amie, Dental Insurance Coordinator/Financial Consultant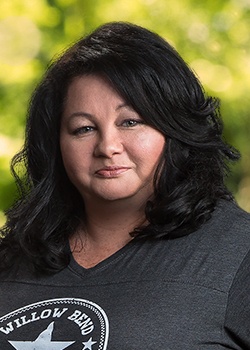 Amie studied at Citrus College in Glendora, CA, and has over two decades of experience in the dental field. She loves being able to offer friendly and supportive care at Willow Bend Orthodontics and enjoying helping patients navigate confusing dental insurance coverage.
Amie is married and has four kids and two dogs. Outside of the orthodontic office, she enjoys going to her knitting and book clubs, baking, volunteering at her kids' schools and local hospices, learning new languages, and trying restaurants she's never been to before.
Brittney, Registered Dental Assistant/ Marketing Coordinator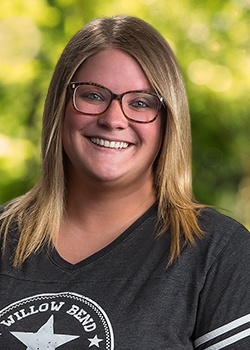 Brittney studied at Kaplan College and is certified in CPR and coronal polishing. She has over a full decade providing dental care to patients and loves helping dream smiles come to life at Willow Bend Orthodontics!
Originally from Mesquite, Brittney is married and has a daughter named Presley. She enjoys spending quality time with her family and friends, cooking, traveling, riding horses, and is a proud member of a rodeo family!
Ima, Registered Dental Assistant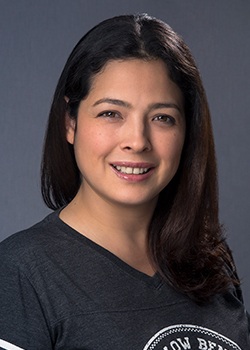 Ima originally studied dentistry in Venezuela. She loves getting to see how excited patients get when they see their finished results after treatment. Her kind and honest personality helps everyone in the orthodontic office feel comfortable and at-ease.
Even though some of Ima's family members don't live locally, her loved ones are the most important thing in her life. She has a husband and son, named Damian, who she treasures. Outside of the orthodontic office, she loves going on walks in parks and enjoying any activity in nature with her family.
America, Registered Dental Assistant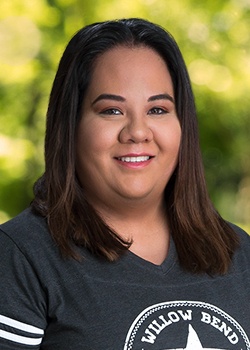 America is a Dallas native who studied at Brookhaven Community College, where she gained her certification in CPR and coronal polishing. She has over a decade of experience in dentistry and loves being able to help create beautiful smiles for patients in need at Willow Bend Orthodontics.
When she's not at work, she loves spending quality time with her parents, sister, niece and nephews, and her dogs, Coco and Susy. Her hobbies include arts and crafts, decorating her home, eating great food, watching movies, and painting.
Jonni, Orthodontic Assistant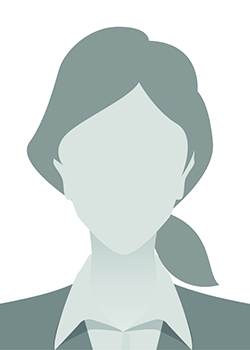 Jonni is a Texas native who joined our team in early 2021! She attended both North Lake Community College and Pure Dental Academy before undergoing additional training in CPR and X-rays. For her, the best part of her job is getting to see each patient's smile after they are done with treatment!
Jonni and her husband have three kids, Ramiah, Briah, and Kade, as well as three dogs. In her free time, she likes to paint and play volleyball. Here's something you may not know about her: when she travels with her family, they drive so they can take pictures by every state line!
Emily, Clinical Coordinator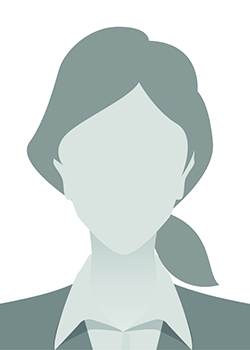 With an impressive 15 years of experience under her belt, Emily joined our team in 2021. Although she is originally from Lake Jackson, TX, she completed her studies at the University of Arkansas. When asked, she shared the best part of her job is seeing the smile transformations!
Emily has three teenage boys, so her life outside the practice is pretty busy! She loves cooking for her family, finding new recipes, and shopping. Here's an interesting fact about her: she's saving up to go to England for her 40th birthday.
Ashley, Treatment Coordinator/Front Office Coordinator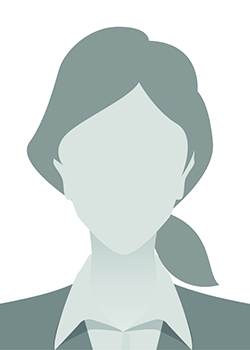 Another Texas native, Ashley graduated from North Garland High School before studying at the Dental Assisting Institute in Vista, California. Over the last five years in the field, her favorite part of her job has remained the same: forming relationships with patients and making them feel as comfortable as possible.
Ashley and her husband, Gabe, have two beautiful daughters, Lilly and Emma, and two dogs, Lola and Nash. Between taking her kids to swim practice and dance, her life outside the office can get a bit hectic. However, she still makes time to do her favorite things, like travel and try new restaurants in the Dallas area!
Caitlin, Treatment Coordinator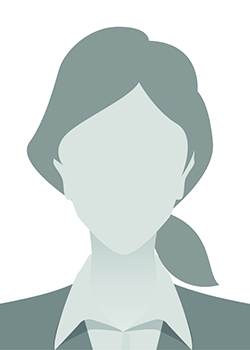 Caitlin has been an important member of our team for more than a year now! Throughout her time with us, she has thoroughly enjoyed meeting new patients and helping them on their road to a beautiful new smile. She studied at Paris Junior College and is a Registered Dental Assistant.
Outside the office, Caitlin enjoys going to amazing restaurants with family and friends, going to museums and aquariums, and taking her dog Lola to different trails and parks. However, her favorite thing to do is enjoy popcorn and an Icee at the movies!