Traditional Braces – Plano, TX
The Trusted & Proven Way
To Effectively Straighten Teeth
Suffering from crooked, crowded, and gapped teeth can have a huge impact on your oral health and confidence. Traditional braces in Plano have been used for decades to provide smiles that are straighter and more functional than ever. Whether you're an adult or teen who's suffering from mild, moderate, or severe orthodontic problems, this treatment can offer you virtually guaranteed results that you'll feel great about. To learn more about traditional braces in Plano, TX and how they can benefit you or your child, schedule a free consultation today by contacting our orthodontic office!
Why Choose Willow Bend Orthodontics of Plano
for Traditional Braces?
Only Female Board-Certified Orthodontist in Plano
16 Years of Experience Creating Winning Smiles
Dental Insurance Accepted,
0% In-House Financing
The Basics of Braces
Braces utilize brackets that are attached to each of your individual teeth and hold an archwire in place. Over the course of your treatment, Dr. Jones and Dr. Hanson will adjust the amount of tension that the archwire produces, slowly aligning each of your teeth into their ideal positions. Braces in the past are known for being cumbersome and irritating, but today, modern braces are much more subtle and comfortable.
The Benefits of Braces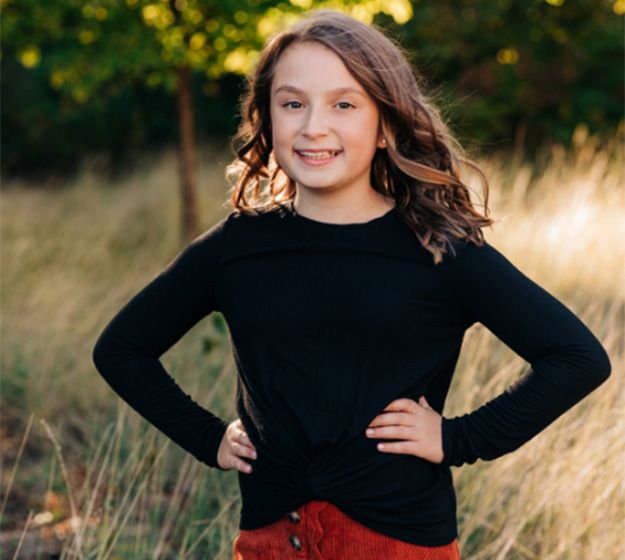 Braces can do a lot more than boost your confidence by offering a straighter smile. They can also help you optimize your oral health! Here are some benefits that you'll be able to enjoy once your smile is completely aligned:
Eliminate hard-to-reach gaps and crevices in your smile that contribute to bacteria buildup in your mouth.
Reduce your risk of cavity development and gum disease by making brushing and flossing more effective.
Correct misaligned bites that could lead to teeth grinding and TMJ dysfunction.
Reduce your risk of experiencing a dental emergency.
Make speaking and eating more comfortable with an aligned bite.
Reduce neckaches and headaches by reducing jaw joint strain.
Boost your confidence by eliminating crooked teeth.
Customizable Brackets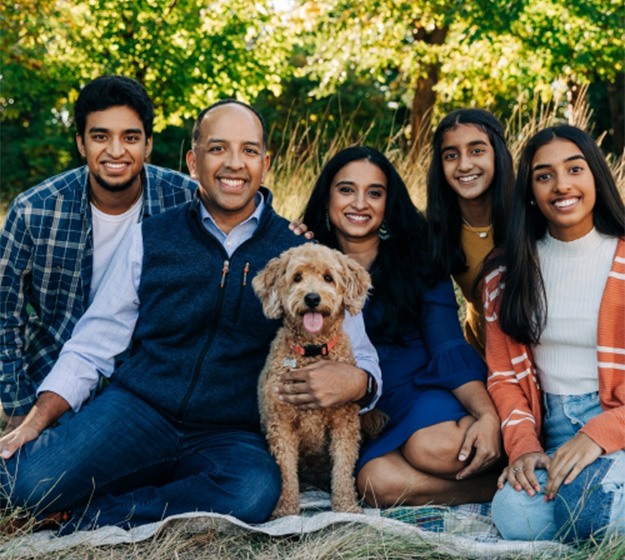 One great feature about our traditional braces at Willow Bend Orthodontics of Plano is that you can customize your appliance to feel more confident while undergoing treatment. The rubber bands that are used to hold your archwire in place and help correct bite problems come in the entire rainbow of colors and are switched out every few weeks at each of your check-up visits. This means that you can match your braces color to the season, or you can choose clear or white bands that are more discreet!
Understanding the Cost of Traditional Braces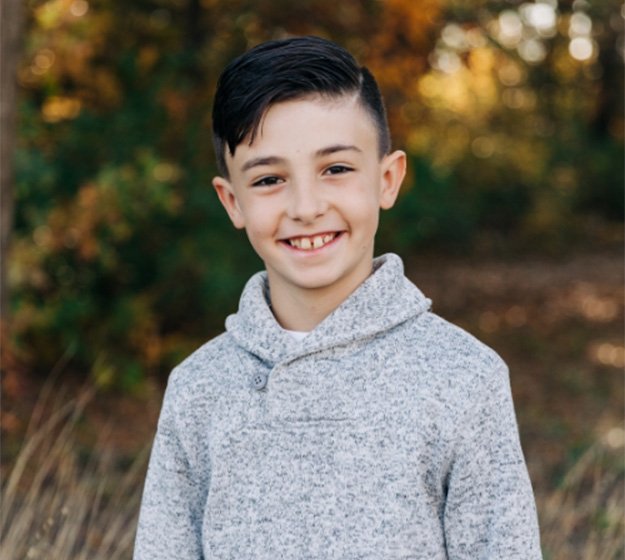 The cost of traditional braces in Plano varies from case to case; it depends on numerous factors. When you visit us for your consultation, we will provide you with a price estimate and assist you as you explore your payment options. Many patients are pleasantly surprised to find out just how affordable braces are!
Factors That Affect the Cost of Traditional Braces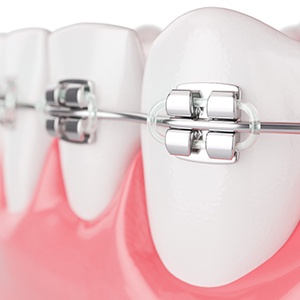 Some of the factors that influence the price of braces include:
The severity of the dental misalignment. More complex cases take more time, require more visits to an orthodontist, and often require more accessories than simpler cases. Logically, this can equate to higher costs.
The age of the patient. Treatment tends to take longer for older patients than for younger ones, so the price of braces may be slightly higher for more mature individuals.
Compliance with treatment guidelines. Missteps in adhering to treatment instructions could cause delays and lead to extra fees.
Professional vs. DIY Braces: Weighing Your Options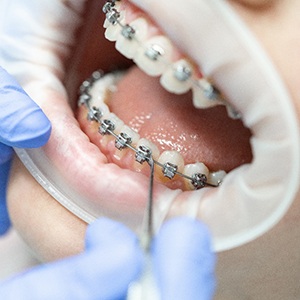 You might have seen videos or articles about people who performed DIY orthodontic treatment at home. They may have used household items like glue, fishing line, hair elastics, and others. While such solutions might seem like a tempting way to save money, they are very dangerous.
Often, people who try to straighten their teeth without professional supervision end up worsening their dental misalignment and causing significant damage to their teeth or other oral tissues. Correcting such problems can be extremely expensive. It is in the best interests of your wallet and oral health to partner with a professional right from the beginning of your orthodontic journey.
Does Dental Insurance Cover Braces?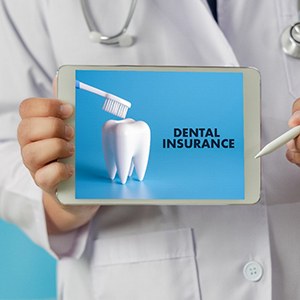 Some dental insurance policies do not cover orthodontia, while others cover treatment only for minors. A few premium plans do include coverage for adults. Our team will be happy to help you figure out if your policy applies. If it does, it is likely to reduce your out of pocket costs by hundreds of dollars — perhaps a thousand dollars or more.
If your plan does not cover braces, you might be able to use your healthcare savings account or flexible spending account to help pay for your braces.
Options for Making Braces Affordable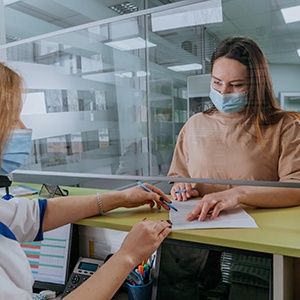 Our five-star team wants to help you afford your treatment. To that end, we offer convenient in-house financing. If you would like to take advantage of this provision, let us know during your consultation, and we will walk you through the process. Many patients enjoy being able to pay for their braces via budget-friendly monthly installments.
Generally speaking, traditional braces are one of the most affordable orthodontic options. Get in touch with us today to learn more about this treatment and its cost.
Orthodontic FAQs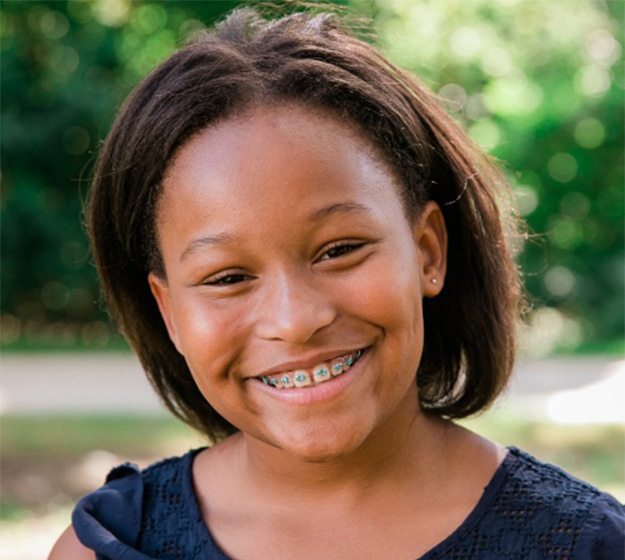 Whether you are preparing for orthodontic treatment or already wearing braces, your orthodontist in Plano is here to answer all your questions. Dr. Tamara Jones is a trusted expert who believes in providing the best solutions for patients of all ages. When it comes to traditional braces, it's normal for patients to have questions and concerns about the process, which is why she has provided answers to some of the most frequently asked questions by previous patients. Feel free to review the information below and contact us to schedule a consultation today.
Do braces hurt?
While you can expect to experience some slight discomfort after initially receiving your braces in Plano as well as after each follow-up appointment, this should only be temporary. An over-the-counter pain reliever is recommended to minimize discomfort and allow for a more comfortable and enjoyable orthodontic experience. A cold compress can also be used to reduce any pain you might feel, and your orthodontist will also likely recommend that you eat soft foods for a short time to avoid placing additional pressure on your teeth, gums, and metal appliances.
Why should I bother straightening my teeth?
Apart from the fact that crooked teeth as well as those that are crowded or have gaps can cause you to experience low self-esteem, these common problems can also result in worsening oral health conditions. Not only are they increasingly difficult to maintain and clean, but you can also experience worn tooth enamel and chronic jaw pain. Patients with misaligned bites often developing issues with their temporomandibular joints (TMJ), which can lead to temporomandibular joint disorder (TMD). It's best to straighten your teeth and give your smile a chance for a healthier, more beautiful future.
Is it possible to play sports while wearing braces?
Whether it is you or your child who enjoys playing football, softball, volleyball, baseball, or even running track and field, playing sports with braces is certainly possible. The one key rule is to make sure that you have a customized mouthguard created. This unique oral device will better protect your teeth, soft oral tissues, facial structure, and oral appliances from potential damage and injury. No one wants to imagine what it would be like to endure a sports-related accident that results in poking wires or busted metal. By wearing a custom mouthguard, you can safeguard your or your child's smile while on the field, court, or track!
Will I be expected to wear a retainer?
Yes, a retainer is an essential component to successful treatment. These devices make it possible to keep your teeth firmly in place after your braces are removed. Because it takes time for your pearly whites to settle into their new location permanently, you need an oral device that will keep them from shifting back into their original position. Refusing to wear a retainer will only result in the undoing of all your hard work and effort. While you may be required to wear it full time in the beginning, once your orthodontist feels more comfortable, you can switch to wearing it only at night while you sleep.