Orthodontic Careers – Plano, TX
Love What You Do and Where You Work
Out of the many fields within dentistry, we find orthodontics particularly exciting and rewarding. At Willow Bend Orthodontics of Plano, we are growing and needing to bring more team members onboard. In other words, we're hiring! If you would like to become part of our passionate, friendly team and support a positive environment, keep reading to see if one of our open positions is a good match for you! Then, you can reach out to us and potentially join our office family!
Our Mission Statement and Vision
" We WOW our patients with personalized and positive orthodontic treatment, creating happy patients that highly recommend us to their family and friends."
"Our vision is to be an extraordinary orthodontic practice that positively changes the lives of 1000 patients a year. We plant smiles, that grow laughter and harvest love."
Recently supported local community groups include: Allen High School and the Love Joy Drill Team
Our Core Values

Integrity

Deliver WOW Service

Efficiency

Communication

Embrace & Drive Change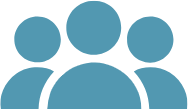 Build a Positive Team & Family Spirit

Smile & Have Fun
Reasons to Work for Richardson Orthodontics

Professional & Personal
Growth Opportunities

Great Work Culture with
Friendly Professionals

Encouragement for Continuing
Education & Training

Chance to Give Back to
the Richardson Community

Privately Owned
& Operated

Excellent Work/Life
Balance

Priority on Caring
for Patients
Open Positions at Willow Bend Orthodontics of Plano
Below are the available positions that we are currently looking to fill:
Orthodontic Clinical Assistant
Administrative Coordinator
Sales/Treatment Coordinator
Orthodontic Clinical Assistant
Orthodontic assistants play a valuable role by helping our orthodontists with procedures, taking X-rays, and assisting in tasks. We are looking for someone who not only has the technical knowledge but also has a friendly, comforting personality. Could you be a good candidate to join the Willow Bend Orthodontics of Plano team? Send your resume to office@willowbendbraces.com.
Administrative Coordinator
Willow Bend Orthodontics of Plano needs administrative support to function. Currently, we are searching for a coordinator who can keep the practice running smoothly behind the scenes. For this position, we need a team player, a leader, and a relative expert in the field. If you are interested in applying, you can email your resume to office@willowbendbraces.com.
Sales/Treatment Coordinator
At Willow Bend Orthodontics of Plano, we have patients who come frequently, making scheduling appointments and handling finances a little challenging! We would like to hire an organized, flexible professional to build relationships with patients and balance many treatment plans simultaneously. Interested in applying for this position? Please send your resume to office@willowbendbraces.com.