Adult Orthodontics – Plano, TX
Fix Orthodontic Problems While
Keeping Your Professional Appearance
It's estimated that a quarter of all orthodontic patients in the nation are over 18 years old. Whether you're in college or are well into establishing your career, it's never too late to fix orthodontic issues and straightening your smile. Not only will this boost your confidence, but it will also improve your oral health and help you enjoy your natural grin for longer. Our team at Willow Bend Orthodontics have helped countless adult patients achieve beautiful results that they feel proud of. To learn more about our treatment options, using adult orthodontics in Plano, TX, schedule a free consultation with us today!
Why Choose Willow Bend Orthodontics
for Adult Orthodontics?
Discreet & Convenient Invisalign Treatment
Custom-Designed Orthodontic Treatment For Adults
Dental Insurance Maximized & 0% In-House Financing
Adult vs. Childhood Orthodontic Treatments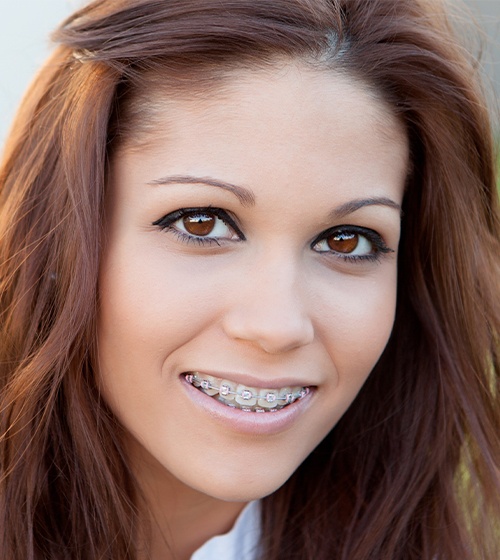 Orthodontics are often recommended for children because their facial and jaw structure is still growing. This allows orthodontic treatment to make permanent and lifelong changes that can have a positive impact on their self-esteem and oral health down the road.
For adults, even though your facial structure is set and won't budge, we can still straighten your teeth and your bite, reducing your risk of developing oral problems. Dr. Jones offers a variety of customized treatment plans that are non-invasive and able to help adult patients enjoy lifelong results that are well worth the financial and time investment.
Adult Orthodontic Treatments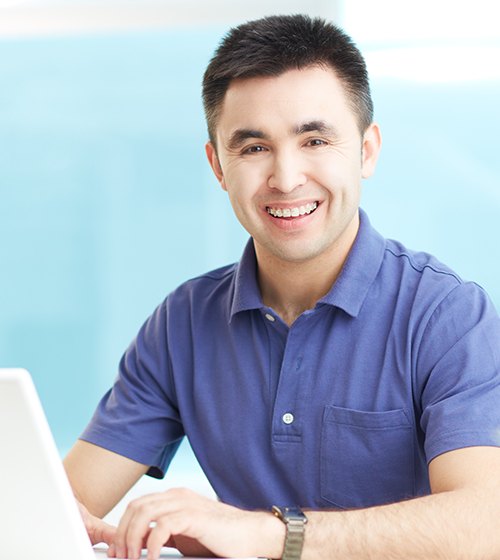 Our two most popular adult orthodontic treatment options are Invisalign in Plano and clear ceramic braces. Invisalign utilizes clear, custom-tailored trays that can be easily removed to allow you to brush, floss, and eat like you would before you started treatment. They're convenient and have a faster average treatment time than traditional braces.
Clear ceramic braces work just like traditional braces but are significantly more discreet. Instead of metal, they utilize clear brackets and tooth-colored archwires that provide enhanced comfort and discretion. Each of our adult orthodontic treatments are customized to fit your needs while providing solutions to gapped, crooked, and crowded teeth as well as bite misalignment.