Braces with Missing Teeth – Plano, TX
Have a Gapped Smile? We Can Still Help!
Missing teeth can have several consequences, not the least of which is causing your remaining teeth to shift out of alignment. Over time this can cause serious orthodontic issues that make it more difficult to chew properly or clean your teeth. Here at Willow Bend Orthodontics, Dr. Jones and Dr. Hanson have the training to help correct all kinds of smiles – even those with a few gaps in them. If you've lost a few teeth but are still interested in wearing braces, call Willow Bend Orthodontics today; we'll help you take the steps to fully repair your smile.
Why Choose Willow Bend Orthodontics for Braces with Missing Teeth?
Plano's Only Female Board-Certified Orthodontist
Family-Owned & Operated Orthodontic Office
Dental Insurance Accepted, 0% In-House Financing
Can You Wear Braces with Missing Teeth?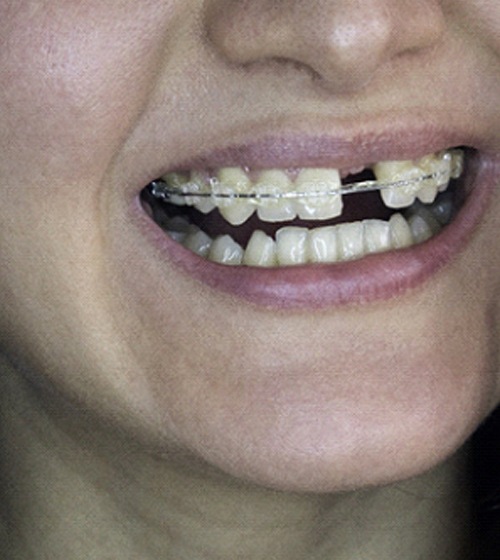 It may sound odd, but it is in fact still possible to correct your smile with braces even if there are multiple teeth missing. In fact, sometimes when teeth are too crowded together for effective orthodontic treatment, an orthodontist might recommend an extraction to create the room needed for the rest of the smile to move into its proper alignment.
It's best to have missing teeth replaced as soon as possible with restorations such as bridges and dental implants. You shouldn't wait to long to get these appliances, as the longer you wait the more likely it is your other teeth will shift out of place and suffer from additional wear and tear. You can still get braces even after bridges and implants have been placed, although we'll need to account for them while planning the treatment.
Why Do People Have Missing Teeth?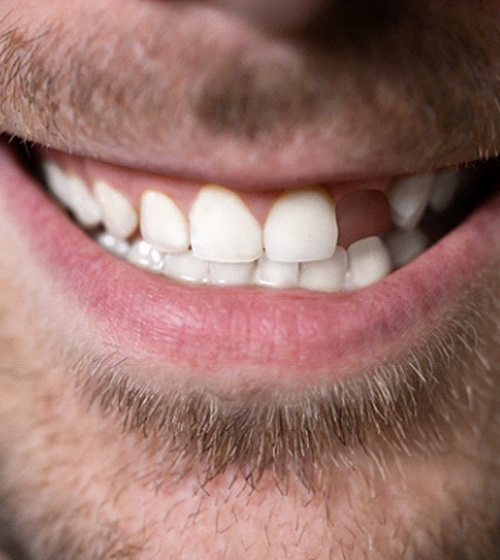 There could be gaps in your smile if you've suffered significant trauma to the jaw or if you've experienced advanced tooth decay and infection. Poor lifestyle habits like chewing tobacco and insufficient oral hygiene can also lead to tooth loss. However, some smiles have gaps that were never filled in the first place because the adult teeth didn't erupt for one reason or another. Understanding why your smile is incomplete is key in figuring out the best way to repair it.
How Do Braces Help Repair Your Smile?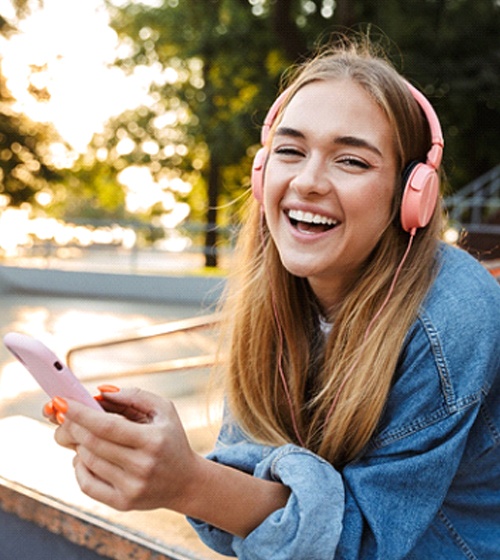 Teens and adults can both get braces with missing teeth. We'll place them in a way that ensures that the teeth around the empty space are aligned properly; the goal is to make sure there's room for a restoration to be placed while making sure that there aren't any gaps between the natural teeth. Braces can actually help prepare for dental implants by making sure that there's room for them to be inserted into the jaw, and they can help prevent many of the problems that are often associated with missing teeth.
For patients who have adult teeth that never erupted, we can take X-rays to determine if the teeth in question are stuck in the jawbone are missing altogether. If it's the former issue, we can place your braces in a way that will ensure that the unerupted tooth is in proper alignment with the rest of the smile.