Self-Ligating Braces – Plano, TX
Convenient & Fast
Orthodontic Treatment
If you're looking to straighten your smile without dedicating years to treatment, self-ligating braces in Plano are likely your best choice. They're a modern innovation in the orthodontic world and use special brackets that have small latches to hold the archwire in place, eliminating the need for rubber bands. This allows your teeth to shift into alignment more easily, leading to a more efficient treatment. To learn more about what self-ligating braces in Plano, TX can do for you or your smile, contact our orthodontic office today!
Why Choose Willow Bend Orthodontics
for Self-Ligating Braces?
Board-Certified Orthodontist with 16 Years of Experience
Dental Insurance Accepted & 0% In-House Financing
Family-Owned
& Operated Orthodontic Office
The Benefits of Self-Ligating Braces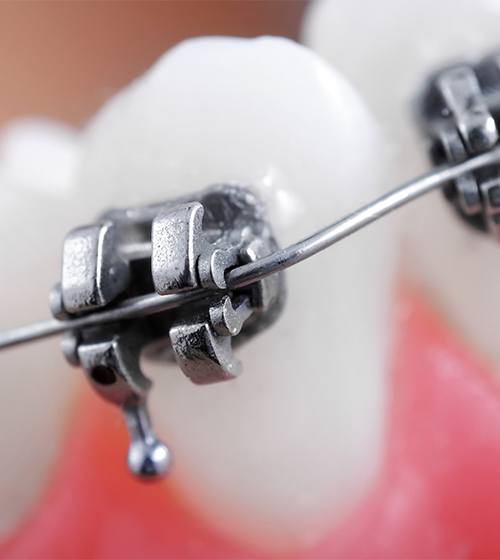 Self-ligating braces in Plano have a variety of benefits to offer. Below, we've included the top three that make them such a popular choice among patients:
Traditional metal braces typically have straight edges that cause irritation on the inside of the cheek and lips. Self-ligating brackets are rounded, smoother, and allow them to sit against the inside of your mouth without causing discomfort.
Instead of the wires being held in place with elastic bands, they'll be secured with metal, which allows teeth to shift faster due to less resistance.
Braces adjustments take a fraction of the time. All we do during each of your visits is open the latches on the brackets and switch out the old wires with new ones.