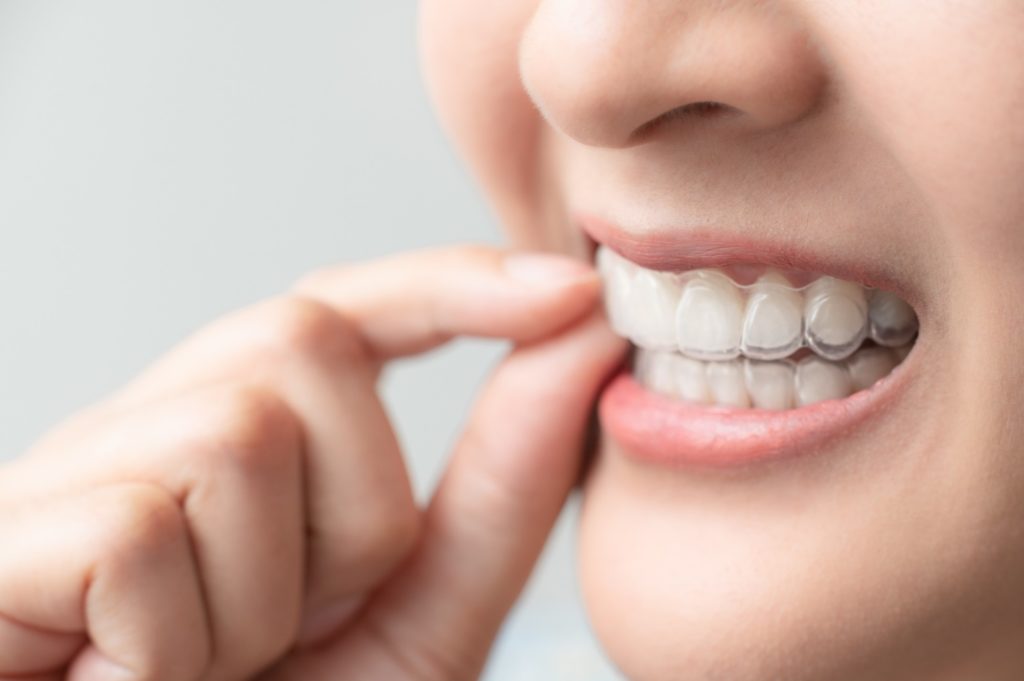 Compared to traditional metal braces, Invisalign is significantly more comfortable. After all, there aren't any brackets or wires, the trays are crafted from smooth plastic, and each one is custom-made just for you. Since your teeth are being moved into entirely new positions, however, there you may experience some Invisalign discomfort, especially when you switch to a new aligner. The good news is that the soreness is temporary and can easily be alleviated with these helpful tips!
Apply Orthodontic Wax
Since every aligner is made from high-quality, smooth plastic, there's a good chance you will go through your entire orthodontic treatment without experiencing any irritation to your tongue, lips, or the inside of your cheeks. If you do, then simply take a small piece of orthodontic wax and apply it over the shape edge. Since it's water-resistant and non-toxic, you can keep it in place until it's time to complete your oral hygiene regimen.
Avoid Hard and Crunchy Foods
During your Invisalign treatment, you won't have to worry about dietary restrictions. Of course, it's still helpful to avoid popcorn, whole apples, tortilla chips, and other hard and crunchy foods right before switching to a new set of aligners. Instead, stick to softer foods that won't leave your teeth feeling sore, like oatmeal, soup, and yogurt.
Use a Cold Compress
If the result of your discomfort is some inflammation, then try using a cold compress! Simply place it against the outside of your cheek for 10 minutes at a time. If you don't have a cold compress, then you can use a towel-wrapped ice pack or sip on some cold water.
Take Over-the-Counter Pain Medication
If none of the above tips have worked or you're looking for more relief, then ask your orthodontist if you can use over-the-counter pain medication. They may want you to use a anti-inflammatory one or have helpful tips on the best time to take it, like 30 minutes before switching to a few aligner.
Bonus Tip: Switch to Your New Aligners at Night
One of the best ways to keep your Invisalign discomfort to a minimum is by switching to your new aligners at night. That way, you can sleep through the hours when your mouth is the most likely to be sensitive. By morning, your teeth should be more adjusted and less sore.
The good news is that any Invisalign discomfort you feel should be temporary. Plus, if you want relief sooner, you can use the above helpful tips!
About the Practice
Leading our team at Willow Bend Orthodontics is Dr. Tamara Jones and Dr. Megan Hanson. As a team, they focus on helping patients with everything from traditional braces to Invisalign. Whichever one you choose, we'll happily share all of our tips and tricks to keeping your discomfort to a minimum while sharing advice to navigating life with braces. If you want to learn more about Invisalign treatment or you have a specific question on your mind, then don't hesitate to schedule an appointment via our website or by phone at (972) 732-1400.