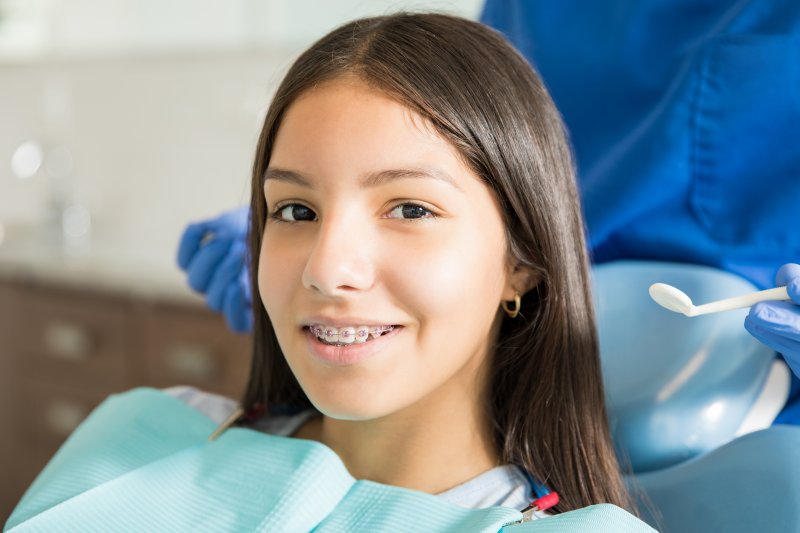 Before committing to orthodontic treatment, there are many factors you must take into consideration. For example, you must think about the overall expenses and the time it'll take to complete your treatment. Since every patient is unique, it's impossible to say the required duration for braces to straighten teeth because it truly varies on a case-by-case basis. Even though the average amount of time is between one and three years, several factors can make it shorter or longer. Read on to learn which elements contribute to the time it takes to achieve your desired results!
Extent of Your Dental Misalignment
Are your teeth misaligned, crooked, sticking out, or spread too far apart? It's crucial to address these issues as they can increase the risk of cavities, gum disease, and enamel erosion. Depending on the severity of your orthodontic problems, you may need to wear your braces for more or less time than average.
Types of Braces
Believe it or not, there are many different types of orthodontic treatments. Here's how the following options can affect the duration of your treatment in distinct ways:
Metal Braces – Metal wires and brackets are often recommended for patients with severe cases of dental misalignment. With this option, you'll need to visit your orthodontist every few weeks to tighten the wires and gradually align your teeth.
Clear Aligners – The removable plastic trays must be switched out every few weeks as your teeth change positions. If you fail to follow your treatment plan, it will affect the amount of time you'll need to wear them.
Lingual Braces – These are glued behind your teeth and are considered to be more effective than the options listed above.
Your Bite
Did you know that braces can fix open bites, underbites, and crossbites as well? Of course, it's worth noting that fixing your bite (the way your top and bottom teeth align) will take longer than simply correcting misaligned teeth.
Additional Accessories
Based on your case, you may need extra orthodontic tools to ensure successful treatment. Typically, these accessories include rubber bands, palatal expanders, or even headgear. Keep in mind that they can affect the overall length of your treatment plan.
Treatment Compliance
It's incredibly important that you diligently follow your orthodontist's instructions and commit to your treatment plan. Otherwise, you will need to wear braces for longer than expected. Some steps you can take to shorten your orthodontic timeline include regularly attending orthodontist appointments, following instructions for clear aligners and other appliances, and visiting your dentist every six months for a checkup and cleaning.
Ultimately, the best way to find out how long you'll need to wear braces is by scheduling a consultation with your orthodontist in Plano. They'll explain what to expect and walk you through your journey towards a beautiful, straight smile!
About the Practice
At Willow Bend Orthodontics, we don't want orthodontic problems to limit one's ability to live life to the fullest. That's why we offer customized orthodontic treatments that are personalized for each patient. If you'd like to know how long you'll need to wear braces, don't hesitate to reach out. You can make an appointment via our website or call (972) 732-1400.