Retired Plano, TX Orthodontist
Get to Know
Dr. Jyoti Mann (Retired)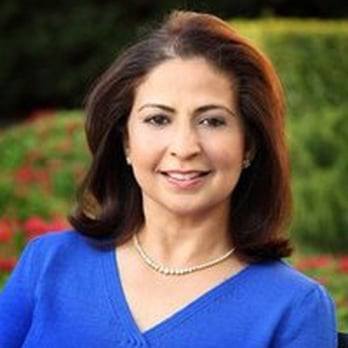 Dr. Mann was born and raised in India. She attended Carmel Convent School in Chandigarh, India. After graduation, she completed her pre-medical program and was accepted to dental school in Amritsar, where she obtained her Bachelor of Dental Surgery (BDS) in 1980, followed by a year of general practice residency.
Dr. Mann moved to the United States in 1982. Upon successfully completing the pre-requisite exams and boards with distinction, she decided to re-enter dental school and was granted admission to the University of Texas Health Science Center at San Antonio, the number one rated dental school in the country.
She graduated with a DDS in 1986, in the top ten percent of her class. Orthodontics, however was the branch of dentistry she loved and enjoyed the most, so she joined St. Louis University's orthodontic residency program, and graduated with a certificate in orthodontics in 1988. She returned to Texas as fast as she could, and settled in Plano. After working as an associate in an orthodontic office in the Dallas area, she opened her own private practice in Plano in 1994. To continue the best care for her patients, she merged her orthodontic office with Willow Bend Orthodontics of Plano in 2018.
Dr. Mann is married to Jessie, a software entrepreneur and commercial real estate investor. They were married in 1982 and have two beautiful chilren. She also loves her third child a terrier mix adopted from the SPCA. Dr. Mann loves to travel, enjoys music, shopping (shoes mostly), skiing, the Food Network on TV and good chocolate. Bust mostly she enjoys spending time with her family.