Orthodontic Retention - Plano, TX
Permanent Results Using Trusted Retainers
At Willow Bend Orthodontics of Plano, we are always excited when the day arrives for a patient to have their braces removed. After months or years of treatment, it can be a refreshing realization that the brackets and wires or clear aligners no longer have to be normalcy. But with the removal of these orthodontic appliances comes the necessary component of adding a retainer. Vital to the ultimate success of a person's new smile, these unique oral appliances help to keep teeth firmly in their new location, preventing pearly whites from shifting out of alignment and back into their original spot. If you're ready to learn more about the type of retainer you will need as well as if it will be covered by dental insurance, contact our office and schedule a consultation with our orthodontist, Dr. Jones and Dr. Hanson, today.
Standard Hawley or Wrap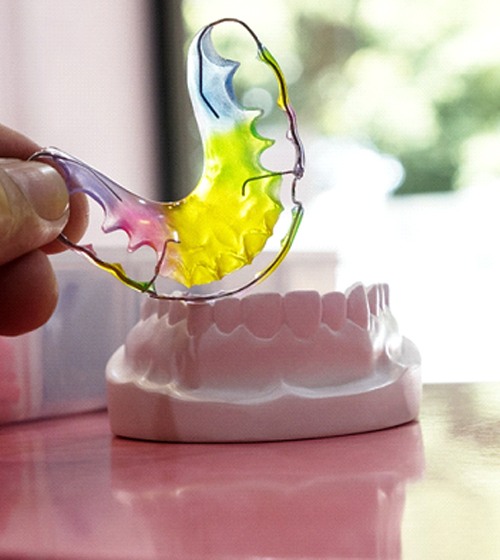 If you started treatment with a normal overbite, you will likely need to wear a standard Hawley or wrap retainer when finished. These oral devices are created using an impression or digital scan of your smile and can be an ideal solution should you need to wear a retainer long term. It is true that they are more expensive and require more frequent adjusting, and they can break easily if you're not careful. However, this type of retainer is a great option if you notice your facial muscles and jaw moving with your bite. If you were to wear a retainer that does not allow for adjustability, you could suffer from bruxism and cause wear and tear to your teeth.
A key takeaway with this type of orthodontic retention is that with proper care and maintenance, your retainer can last a long time. Yes, if you're not being mindful, it can break, but the acrylic used to create your retainer will not stretch over time, allowing for a longer-lasting solution.
Anterior Biteplate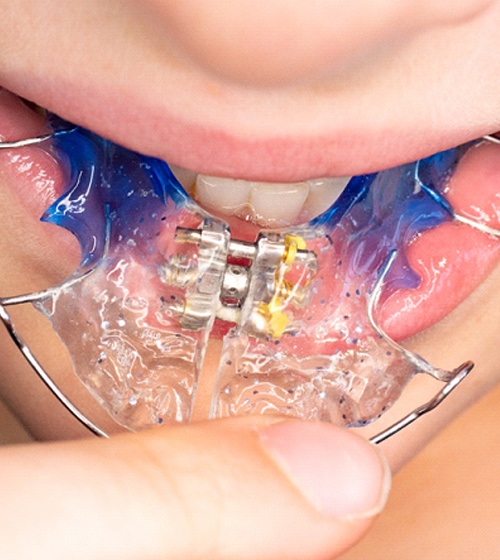 Similar in appearance to the Hawley retainer, an anterior biteplate is created using clear thermoformed plastic and is an ideal option for patients who have a significant overbite or lower incisors that are "overly-erupted." If you clench or grind your teeth and have strong facial muscles, this device will help to keep your front teeth firmly in place while making sure your posterior teeth have plenty of room to push through.
An orthodontist near me will recommend that you do not wear this type of retainer all the time, as your posterior teeth can erupt unevenly. This is why only individuals with a deep bite will benefit most from receiving an anterior biteplate.
Posterior Occlusal Coverage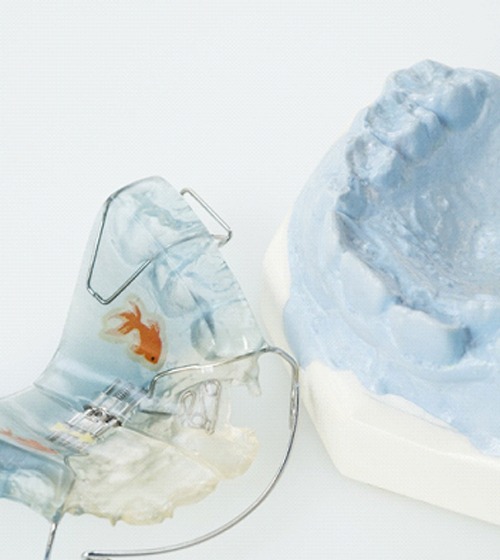 Should you receive treatment for an anterior open bite or vertical growth pattern, Dr. Jones and Dr. Hanson will likely recommend a posterior occlusal coverage retainer. Designed to be worn on the top or bottom row of teeth, it looks similar to a splint and does require that your orthodontist adjust it when ready for placement. You'll be pleased to know that with this type of retainer, you will enjoy greater stability. Also, if your teen requires a posterior occlusal coverage retainer, it may help to regulate their vertical changes if there is any potential for underlying growth.
Plastic Full Coverage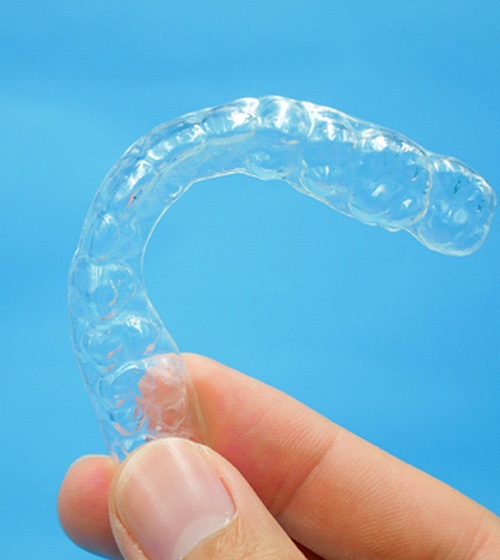 A plastic full coverage retainer is made of clear plastic after obtaining a digital scan of your teeth. Whether you have a missing tooth or are simply starting the restorative phase of treatment after completing orthodontics, a plastic full cover retainer is a great option. However, with these come the realization that the plastic can stretch over time, resulting in necessary replacements. The good news is that because of its clear appearance, it will be unlikely for anyone to notice you are wearing it.
Splints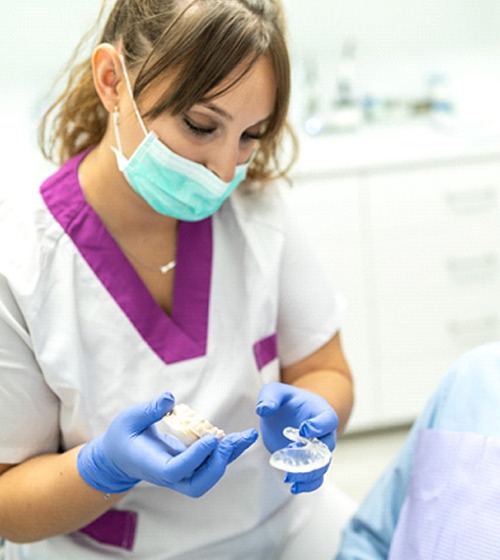 If the reason for your initial orthodontic treatment included issues with the positioning of your jaw, a splint can help to ensure that it along with your facial muscles and bite alignment remain in place. Offering full coverage, it is great if you need long-term retention to maintain a healthier, more beautiful smile.